Home automation made easy
FEB elettrica has a long tradition in the manufacturing of electric devices for household applications.
To date FEB devolped home automation system to manage switches, sockets, lights, shades, door bells, inductive transformers, electric locks, nurse call systems and much more.
We have developed the new automated home management system by focusing on three fundamental requirements:
The system must be accessible locally or externally, from the Internet;
The system must be accessible via mobile application (app) for iOS and Android systems on smartphones and tablets;
The system must also be accessible from a display wall;
FEB system  is made up of a communication bus developed by SPES for the interaction of different hardware devices where the bridge will be the only gateway interfacing to external devices such as the control interfaces.
The system is based on a platform Editor Software that is provided to the installer, for the configuration of the load driving cards and the correct reading of the input system according to customer requirements.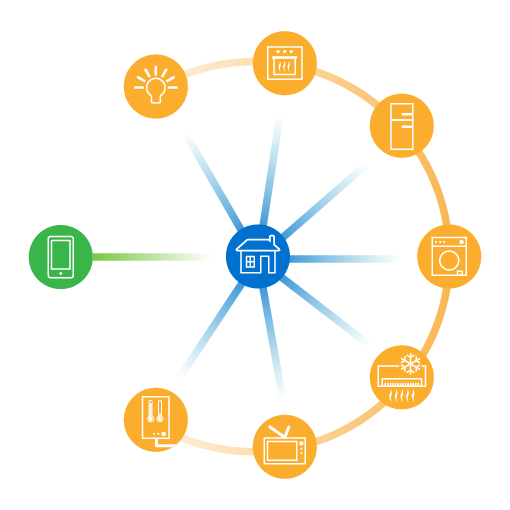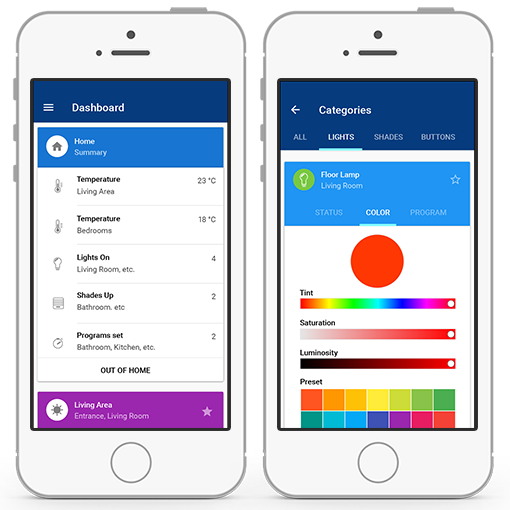 The system can manage inputs like switches, buttons, variable voltage (sensors, trimmer, etc.), sensors with dry contact NO or NC.
We also have integrated different types of sensors usable in home automation environment such as: temperature sensors, brightness, humidity, TA, presence sensors, smoke and flooding as well as audible warning systems.
We can control a wide range of load such as inductive motors (blinds), electrical outlets for domestic users and more, traditional, halogen, CFL and LED dimmable power supply, lamps or LED strips (single / RGB) dimmable in DC, ballast for driving discharge lamps, LED bulbs for simple reports.
Control your home everywhere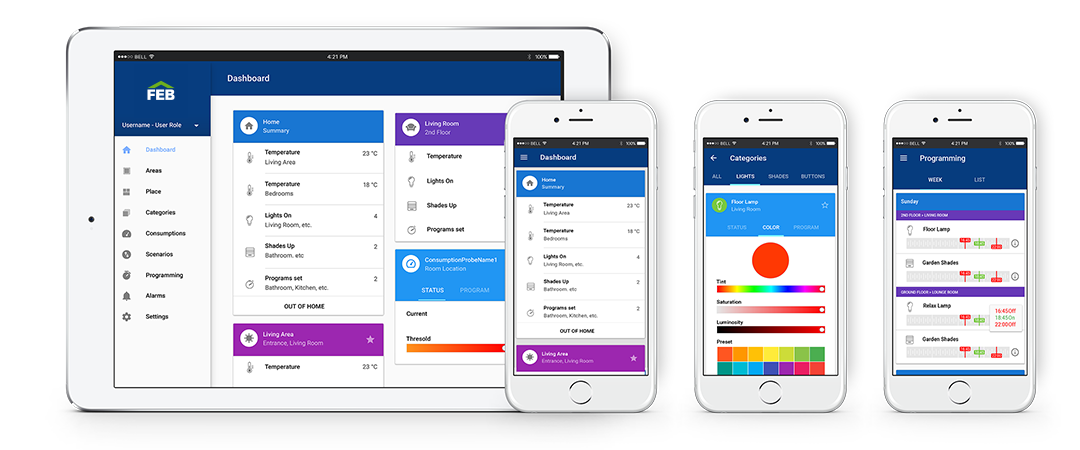 Your home will be accessible from a PC via web browser (Google Chrome, FireFox) or through the free app developed for mobile devices (tablets and smartphones).
Polymer is an open-source JavaScript library for building web applications using web components. The library is being developed by Google developers and contributors on GitHub. Modern design principles are implemented as a separate project using Google's Material Design design principles.
Polymer is used by a number of Google services and websites, including YouTube Gaming and Google I/O websites.